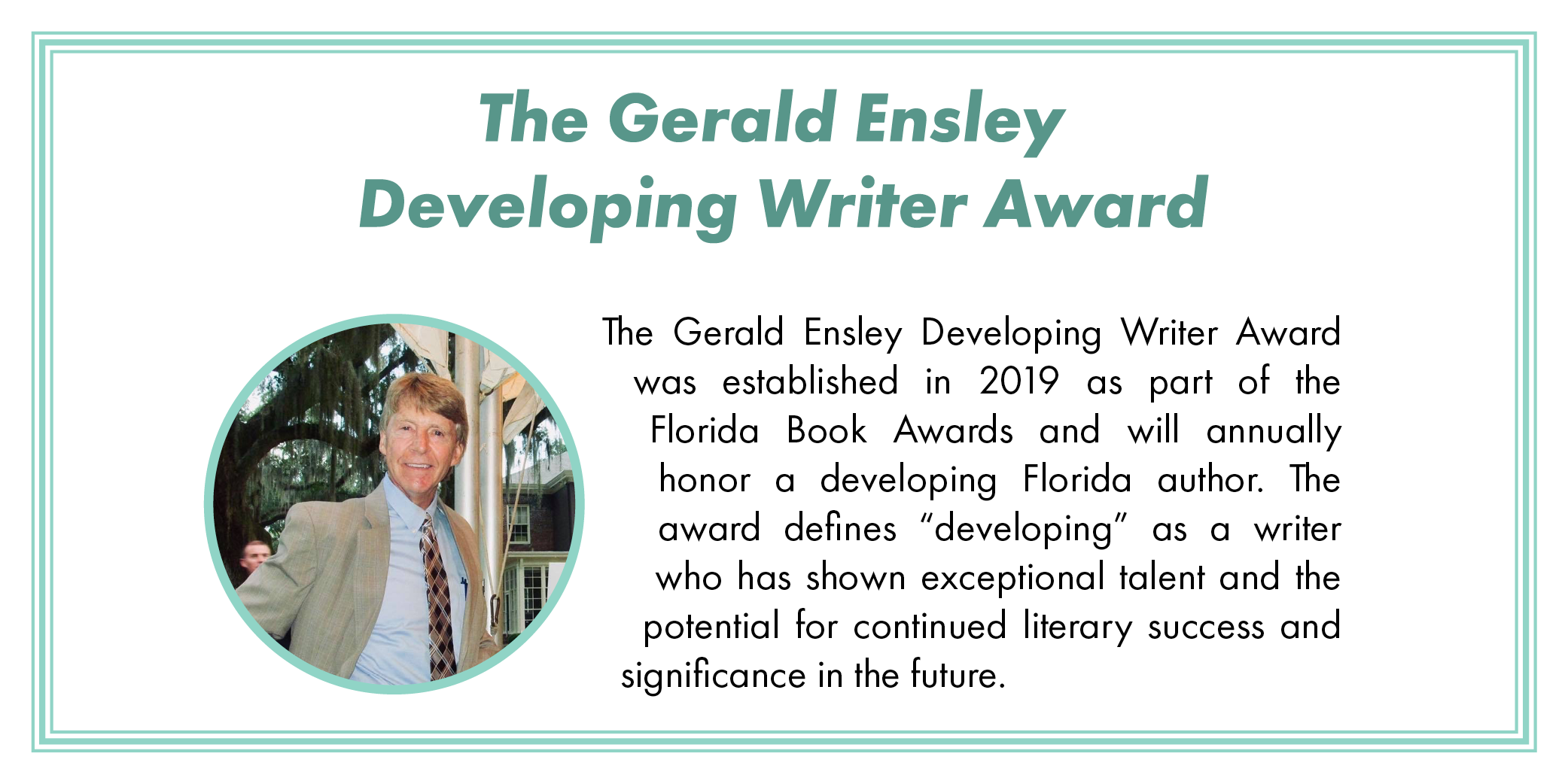 The Gerald Ensley Developing Writer Award was established as part of the Florida Book Awards and will annually honor a developing Florida author. The award defines "Developing" as a writer who has shown exceptional talent and the potential for continued literary success and significance in the future. The award is accompanied by a $1000 prize and a copy of each of Gerald Ensley's two books, We Found Paradise: Gerald Ensley on the History and Eccentricities of His Beloved Tallahassee and Write the Way You Would Talk, his advice on interviewing and writing.
Nomination Criteria
The nominee must be a Florida resident who has written and published at least one but no more than two books of fiction, nonfiction, poetry or any of the other Florida Book Award categories.
The nominee must be of demonstrated ability and show promise for continued growth.
A complete list of the nominee's publishing credits must be included in the nomination packet.
Nomination Packet
Cover Letter: This letter should include the contact information of the nominee as well as the person nominating the emerging author. This letter is in addition to the required three letters of support.
Nominee Information: Short biography or CV
Letters of Support: Three letters of support, one must come from the nominator, submitted on behalf of the nominee no more than 250 words each. The letters of support may be from publishers, fellow writers, editors, students, or friends and address the quality of the nominee's literary works or potential works.
All submissions are to be sent to floridabookawards@gmail.com and include Ensley Developing Writer Award in the subject line. Failure to submit all nomination materials requested will result in disqualification of the nominee. The award will be voted on by members of the Florida Book Awards and FSU Libraries administration.
Nominations will be taken from Thursday, August 24, 2023 - Thursday, January 18, 2024.
Ensley Award Winners
2022 Gerald Ensley Developing Writer Recipient
Shana Smith
Congratulations to Shana Smith, the recipient of the 2022 Gerald Ensley Developing Writer Award. Shana is an avid and longtime practitioner of Zen, and is an assistant teacher for Sanbo Zen International. Shana's first book, Meditation for Moms and Dads: 108 Tips for Mindful Parents and Caregivers, was the result of navigating Zen practice while raising her two children. Islands of Cedars is her first novel, directly inspired by her love of wild Florida and her wish to celebrate its best qualities while mindfully bringing awareness to current environmental threats, racial inequity, and a need for balanced history.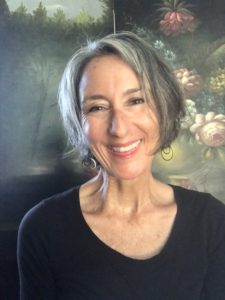 2021 Gerald Ensley Developing Writer Recipient
Johnny Bell
Congratulations to Johnny Bell, the inaugural recipient of the Gerald Ensley Developing Writer Award. Johnny Bell teaches at the PK Yonge Developmental Research School at the University of Florida and has published two books for young readers, Take the Shot and The Dirt Court.